Bad Banks – Alex Brummer – 2014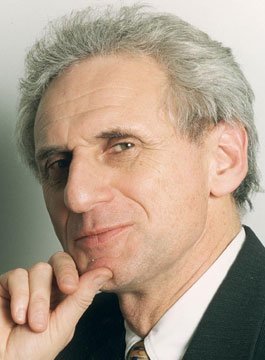 In January 2013, for example, Bank of America Merril Lynch agreed to pay the government $11.6 billion in penalties relating to the mortgage transactions it had conducted with intermediary Fannie Mae. Withholding punishment until such a time as the banks were strong enough to take the pain was a shrewd move. Retribution may have come too slowly for some critics, but it did come eventually, and at a time when the offenders could afford to pay.
Draghi : "the ECB will do whatever it takes to preserve the euro. And believe me, it will be enough." He was a major European figure making a clear and unequivocal guarantee.
The lack of substance to Drgahi's plan symbolized a fundamental problem at the heart of euroland: so complicated are its central institutions and so diverse the political and economic outlooks of its various members that it is difficult to bang heads together and agree on decisive action.
Greece: Early 2010 an EU report highlighted severe irregularities in its public accounts. Aided by its adviser, the US investment bank Goldman Sacks, some critics argued it had used derivatives to shift debt obligations off its balance sheet and disguise the terrible underlying state of its finance. "Greece with the assistance of Goldman Sachs cooked the books totally."
Ireland: the medicine doled out was strong and hard to swallow. Public sector employees had to accept real wage cuts of up to 40%. Pensions and workplace benefits were cut….It even look set to become the first country to leave the programme imposed by the troika. The Irish economy was projected to grow by 2% in 2014. But public debt that amounted to 25% of GDP in 2007 soared to a peak of 123% in 2013.
Out of control banks were not at the root of every struggling economy. Portugal had simply become uncompetitive (as opposed to Ireland and Greece, where crisis resulted from poor banking business).
Cyprus : a 20% levy was imposed on those depositors with over €100.000 in their accounts. Nicosia was obliged to sell off a range of assets, including €400 million of its gold reserve. Large deposits were paying the heavy price. It was a message that reverberated across the Eurozone. Russians seeking to leave the country with their aluminium suitcases found themselves out of luck. A combination of temporary bank closures and new capital controls made it far more difficult to extract funds.
By the spring of 2013, the EU had created the European Stability Mechanism, the ECB had cut interest rates and launch a huge three-year €1 trillion loan programme to stabilize over 1,300 debt-ridden banks in the region and the long term refinancing operations bought time for banks and trouble nations to begin restructuring the debt built up. But little was done to resolve the underlying problems of a banking system too weak to support any kind of economic recovery.
If one country can be said to embody both the wishful thinking and the huge problems still lurking in Europe it is Italy. The most emotive struggle for Italy has been the battle to save Banca Monte dei Paschi di Siena. Founded in 1472, the bank is regarded as the world's oldest. Despite its distinguished history the bank has been brought low by cultural corruption that affected the bankers across the piece.
More than 3 years after the collapse of Lehman Brothers there was no indications that bonus structures which incentivize employees to take irresponsible decisions had been curbed. Under the 'volker rule' the type of risky activity these individuals became involved with would be banned by a bank insured by the US government.
Libor: the most important number in finance, it underlies some $800 trillion worth of financial instruments (about 6 times the world economy) ranging from interest rate derivatives to mortgages.  Each day 16 major banks have been asked at what rate could they borrow funds from the inter-banking market just before 11.00am. They would submit estimates to borrow across 10 currencies and 15 lengths of loan (from overnight to 12 months). Once submitted, Thomson Reuters (who collect the data) would remove the four highest and four lowest submission and average the remaining 8. Traders routinely asked banks' submitters (of Libor data) to submit particular rates to benefit their derivatives trading positions which were priced on Libor.
Looking back over 30 years of investment banking he noted with regrets how bankers had gone from building businesses to focusing purely on increasing returns.
In 1969 just 6.6% of the UK stick market was held by institutions outside Britain. By 2013, this figure had leapt to 53.2%. This reflect globalization and Britain openness to trade.
Mervyn King (Governor of the Bank of England: It is not in our interest to have banks that are too big to fail, too big to jail, or simply too big.  His successor Mark carney : Fairness demands the end of a system that privatizes gains but socializes losses.